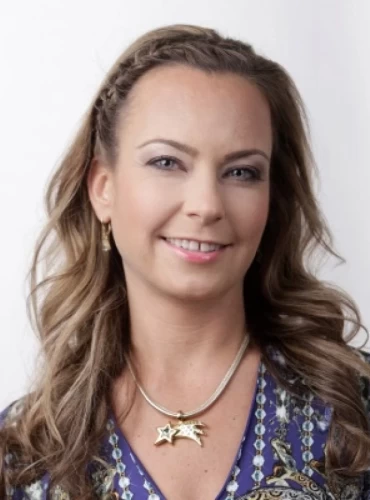 M.D. Kitti Farkas
Anesthesiologist
Online appointment
Specialities
Specialization
Electro liposuction

Innovative, locomotive pain reduction

Medical cosmetic treatments: bio-thread face surgery, hyaluronic acid wrinkle treatment, lip augmentation

Mesotherapy fat-dissolving treatment with the injection of natural active ingredients

Treatment with medical collagen injections

Weight reduction through traditional Chinese acupuncture and ear acupuncture
Office hours:
| | |
| --- | --- |
| Monday: | - |
| Tuesday: | - |
| Wednesday: | - |
| Thursday: | 13:00-16:00 |
| Friday: | - |
| Saturday: | - |
| Sunday: | - |
About me
I graduated in 2008 from the Faculty of General Medicine of the University of Szeged. In 2011, adding to my medical diploma, I gained a doctorate in traditional Chinese medicine at the National Institute of Complementary Medical Methodology. I later successfully completed a specialised examination in anaesthesiology and intensive therapy at the Faculty of Medicine at Semmelweis University. Initially, I trained as a resident at the SOTE Anaesthesiology and Intensive Therapy Clinic, before spending my probationary years as a specialist registrar at the Central Department of Intensive Care of Szent János Hospital in the Municipality of Budapest. Since 2014,
I also work as a consultant at the Department of Intensive Care of Kátai Gábor Hospital in Karcag. A regular speaker at conferences, I lectured at the Congress on Pulmonology and Anaesthesiology in Bikal in 2011, and have also participated in professional events in the Netherlands, Milan and Prague. I am open to holistic care and believe that combining Western remedies with the advantages of naturally effective mechanisms in biological therapies represents a great opportunity in the service of health. I speak Hungarian, English and German.
More doctors from this specialty
Any questions before booking an appointment?
If you are unsure which doctor to see or what examination you require, we are here to help!
Simply request a free callback from one of our colleagues, who will help you find the right specialist based on your specific issue.