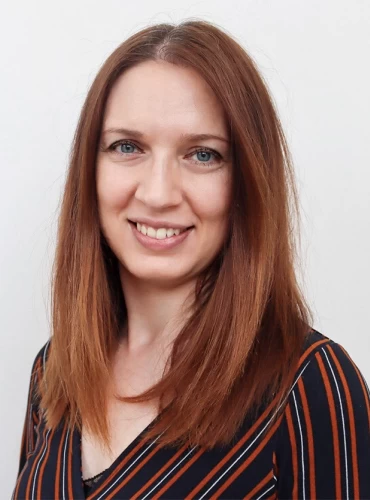 M.D. Regina Lukács
Ophthalmologist
Online appointment
Specialities
Specialization
General ophthalmology

Retina diseases
Office hours:
| | |
| --- | --- |
| Monday: | - |
| Tuesday: | 09:00-15:00 |
| Wednesday: | - |
| Thursday: | 17:00-20:00 |
| Friday: | - |
| Saturday: | - |
| Sunday: | - |
About me
I completed a degree in general medicine at the Faculty of General Medicine at the University of Pécs in 2010. From 2010 to 2015, I worked at the Ophthalmology Department of Szent György Hospital in Fejér County, and also spent part of my residency years at the Semmelweis Eye Clinic in Budapest. I completed my specialization in 2015. From 2015 to 2021, I worked at the Ophthalmology Department of the Flór Ferenc Hospital in Pest County, where I gained experience in performing cataract and eyelid surgery, treating retinal diseases and providing ophthalmic care for diabetes and glaucoma patients. I am the author of several publications in Hungarian scientific journals on the topic of macular diseases. Main fields of interest: diseases of the retina, diseases of the macula (central area of the retina). I speak Hungarian and English.
In my free time, I enjoy hiking, traveling, running and reading.
More doctors from this specialty
Any questions before booking an appointment?
If you are unsure which doctor to see or what examination you require, we are here to help!
Simply request a free callback from one of our colleagues, who will help you find the right specialist based on your specific issue.